International Pet Transport to Cambodia 2023 . 
Cambodia, or the Kingdom of Cambodia, is a country in Southeast Asia that occupies a territory of 181,035 square kilometers (69,898 square miles). It is bordered to the northwest by Thailand, to the north by Laos, to the east by Vietnam, and to the southwest by the Gulf of Thailand. Phnom Penh is the nation's capital and largest metropolis.
Would you like to transport your pets to Cambodia quickly ?
Our service is able to meet with your order, isn't you ?
Due to our geographical advantage between Vietnam and Cambodia , Asia Pata proudly provide one of the most professional services for your pets . Let's us gather all informations about the service and give it to you .
Professional and Ethical Pets Transportation in Vietnam
Asia Pata is member of IPATA in Cambodia must follow ethical guidelines in pet travel and relocating animals worldwide. The International Pet and Animal Association (IPATA) is an independent trade organization that promotes the humane and secure transportation of pets and other animals.
Let's figure out some documents which you need to transport to Cambodia .
1/ Import permit 
The following information is needed for the Import Permit.
Age, gender, color, and name of the animal.
Address and anticipated arrival date in Cambodia
Copies of the owner's passport, as well as the most recent health and immunization records.
Even though pets are now respected in all nations and have the same rights to travel as citizens, there are still several regulations that must be adhered to in order to ship successfully. Together, let's thoroughly determine all of the policies:
The medical book is presented in Vietnamese and English.
Check carefully with Berlin that they accepts your pets
Transit Permit
Animal Health Certificate For Export
Animal Health Certificate
Prepare pet cages which follow the IATA standard .
Customs clearance documents, customs documents at the airport
Tracking microchip
Pet passport according to some special countries
There are some fees for freighting the pets to Cambodia
We'll disclose every cost associated with transportation so that it is clear what you must pay for it and so that you can visualize the shipping process.
Pet cage renting expense
Air tickets, related aviation procedures
Transportation fees to and from the airport.
Expenses for medical examination at a veterinarian before moving.
International medical papers and import permits
Endorsement by the Vietnamese government 
Customs fees.
Export inspection fee.
Fees for applying for a transit permit in the transit country.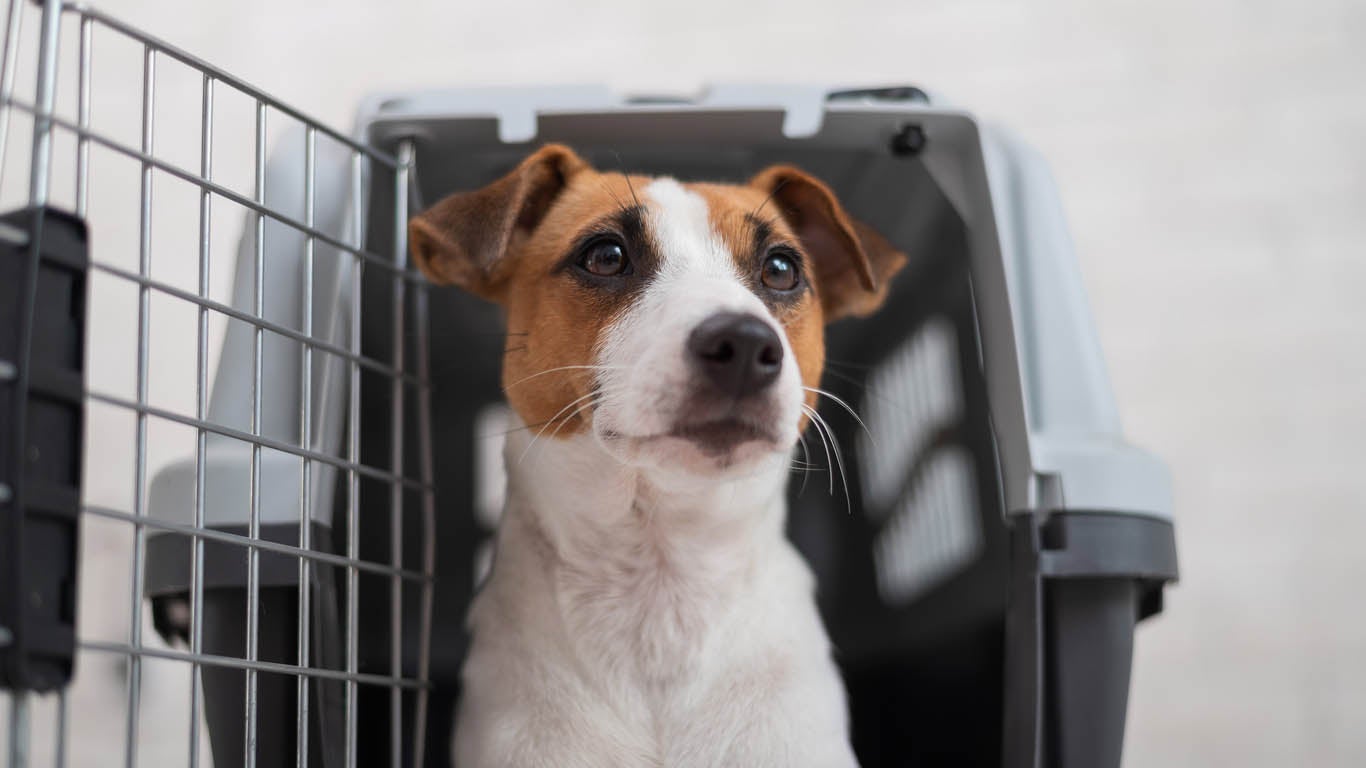 Our comprehensive services include : 
As a reputable shipping company with a clear motto of customer service. We are committed to bringing you satisfaction in the following criteria :
Pick up and deliver your pet anywhere in the world
Support 24/7
Professional and friendly staffs
Provide approved flight carriers of all sizes
Prepare all domestic and international documentation and endorsements, including consulate validation where needed
Arrange for veterinary services such as health exams, blood sampling and certificates, and implanting of microchips for identification
Ensure airport assistance such as pre-flight and destination boarding
Secure comfortable boarding accommodations
Organize take care for your pet in any location
Let's quickly contact ASIA PATA to get the best deal for your pets in 2023 !!!
Read more articles below :
Understanding pet quarantine regulations in Malaysia

Why is microchip so crucial for transporting pets internationally?