Quarantine rules for international pet transport to Spain
Many countries across the world insist on pet quarantine for a certain number of days, usually between five to 30 days, before the pet can enter the country. Some countries, such as Australia, New Zealand, and Singapore, have mandatory quarantine because of their stringent bio-security laws. In contrast, several other countries do not require quarantine as long as all pet import guidelines are met satisfactorily.
What happens during pet quarantine?
Quarantine laws protect the flora and fauna of the country from bio-hazards and diseases caused by invasive and exotic microorganisms. A quarantine facility is just like a boarding kennel where the pets are kept separate from each other. Your pet dog or cat will be constantly monitored for any signs of ill health and disease during their stay at the quarantine centre. This ensures they do not carry rabies and other zoonotic diseases and prevent the introduction of exotic diseases into the country.
In countries with mandatory quarantine, your pet will be fed and exercised regularly by the officials. Some quarantine facilities allow visitors; you will be allowed to meet and groom your pet during their stay at the quarantine centre in such countries.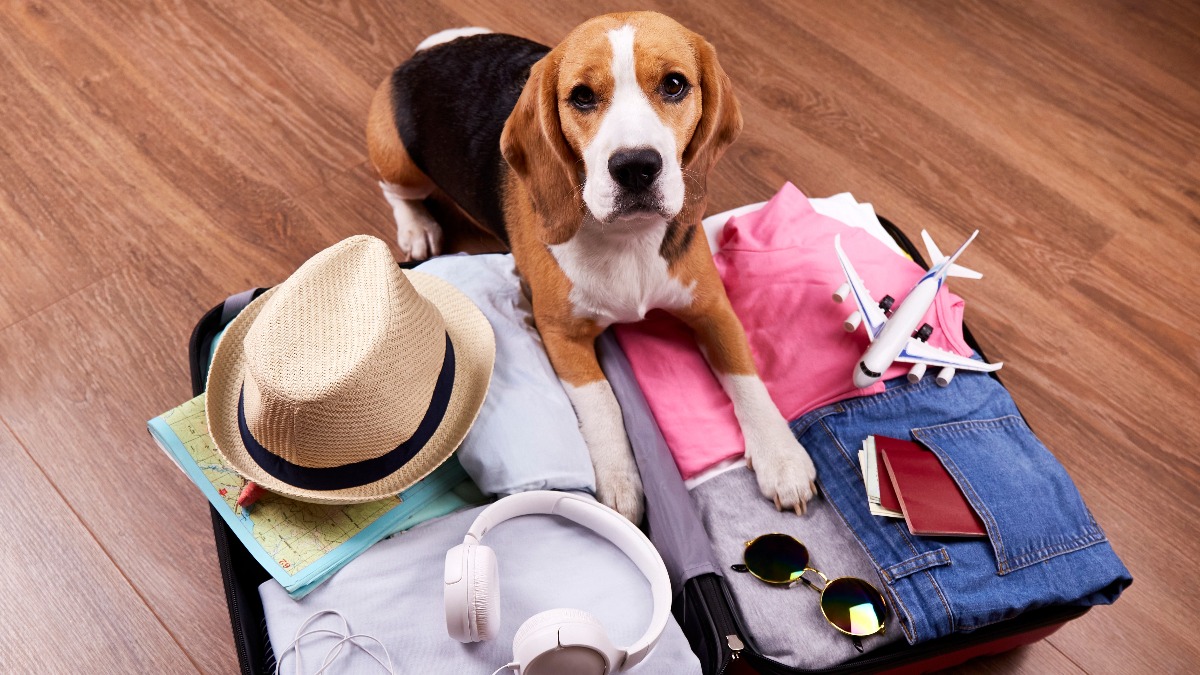 Pet quarantine rules in Spain
Like other European Union member countries, Spain is rabies-free and has specific rules and regulations for pet import. All pet dogs and cats must fulfil these requirements to enter the country.
Microchip – Pet dogs and cats must be implanted with an ISO-compliant 15-digit microchip. The microchip is a tiny transponder, which is connected to a unique number. When the microchip is scanned with a reader, your pet's identification details are easily retrieved.
Rabies vaccination – Pet dogs and cats travelling to Spain need to be vaccinated for rabies at least 21 days before the date of travel if they are travelling from an EU member country or a third country. If your pet is travelling from a non-listed country, they need a rabies titre test (RNATT) before travelling. Sample for the test must be drawn at least 30 days after receiving the rabies vaccination and sent to an EU-authorised lab for analysis. Pets can fly to Spain three months after the test if the antibody level is not less than 0.5 IU/ml.
Health certificate – Vaccination details, health test details and the microchip number must be recorded in the veterinary health certificate or the pet passport.
Quarantine – If your pet dog or cat fulfils these pet import requirements satisfactorily, they will not be quarantined upon entry into Spain. However, if your pet does not meet these conditions, they will be placed in quarantine or sent back to the country of origin.
Restricted dog breeds in Spain
Spain does not have breed-specific bans, and all dog breeds are welcome in the country. However, there are restrictions on strong and aggressive dog breeds such as the Staffordshire Terrier, Pit Bull Terrier, Dogo Argentino, Akita Inu, Tosa Inu, Rottweiler, Fila Brasiliero and other powerful dog breeds. The list of restricted breeds is not limited to these breeds; it covers all dogs that are aggressive by nature, irrespective of the breed.
What are potentially dangerous dog breeds?
Spanish law considers dog breeds that are bred for attack and have the potential ability to cause death or injury to people and other animals as potentially dangerous breeds. Though the country does not ban any particular breed, dogs matching the following physical characteristics are considered potentially dangerous:
Dogs that weigh more than 20kg and have strong musculature
Dogs with bulky heads and short necks
Dogs that are trained for attack
Dogs with strong jaws and a wide mouth
International pet travel to Spain
International pet transport to Spain can seem complicated if you are not aware of the pet import rules and regulations. An accredited pet transport company can help simplify pet transport to Spain by managing your pet's travel and ensuring your pet reaches the destination safely and comfortably.
Read more at :