Quarantine rules for international pet travel to Canada
Some countries have successfully eradicated dangerous zoonotic diseases such as rabies, while it is still rampant in other countries. Since pet dogs and cats carry pathogens that can cause several diseases, they pose a serious biosecurity threat during international travel. Pet animals are quarantined for a specific duration of time to ensure they are healthy and free from disease when they enter the country. The quarantine helps curb the spread of and the introduction of exotic animal diseases in the country.
If you are planning international travel with your pet dog or cat, checking up on the destination country's quarantine regulations can help you plan your trip better. If you and your pet are travelling to Canada, here's all you need to know about quarantine rules for pets flying to the country.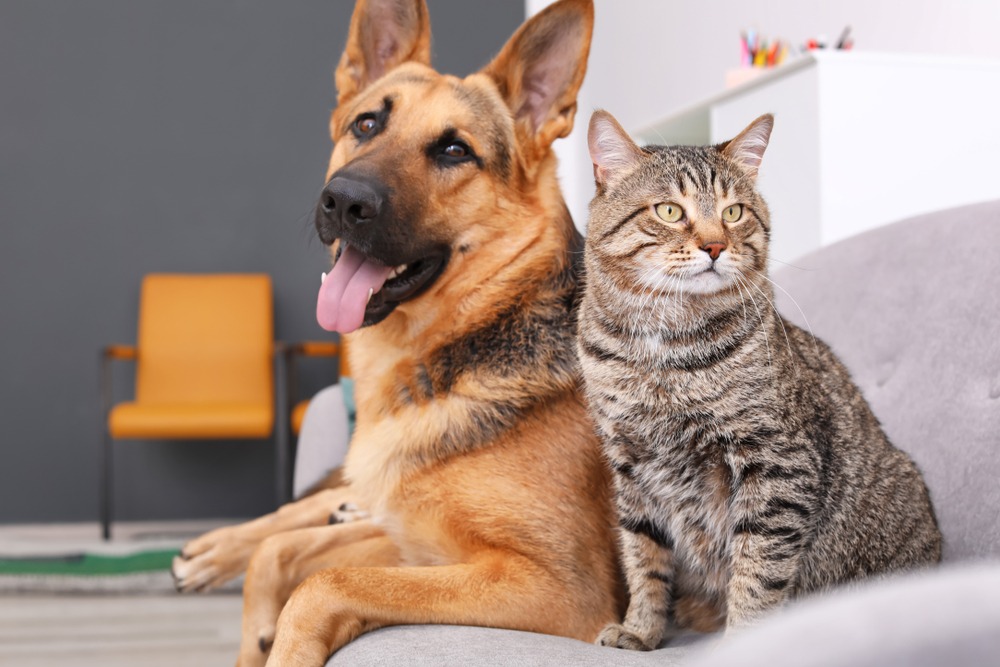 Pet import regulations in Canada
Travelling to Canada with a pet dog or cat is possible only if all pet import regulations are successfully met. Canada has two types of pet import – personal and commercial.
Only pets travelling to Canada on a commercial permit need to be microchipped. Pet microchipping is an excellent practice and is an invaluable resource to trace lost or stolen pets. Make sure your pet has all their vaccinations before travelling to Canada. All pets must be vaccinated against rabies and need a rabies certificate from an authorised vet attesting the vaccinations. European pet passports are also accepted in Canada.
Pet dogs and cats travelling to Canada do not need a rabies titre test to enter. Your pet also does not have to wait for 21 days after the rabies vaccination to fly to Canada.
Pet quarantine in Canada
When your pet dog or cat enters Canada, officials from the Canadian Border Services Agency will inspect your pet at the airport. The officer will examine your pet dog or cat for visible signs of disease or illness. The officer will also check if your pet's documentation is in order and if your pet has received their rabies vaccination before travelling.
If your pet has in good health and has complied with all pet import requirements, there is no mandatory quarantine for your pet. However, if your pet does not fulfil all pet import criteria, they may not be allowed to enter the country.
List of prohibited dog breeds in Canada
Canada does not have a blanket ban on any aggressive dog breeds. However, some provinces in Canada prohibit certain dangerous dog breeds. If you are planning to relocate to Canada with your pet, the first step is to find out if your pet is on the banned list in the province you are travelling to.
Manitoba
In the province of Manitoba, Winnipeg has breed-specific legislation against dogs that have the physical appearance of the following breeds. Pure and mixes of these breeds are banned in Winnipeg:
American Pit Bull Terrier
American Staffordshire Terrier
Staffordshire Bull Terrier
Ontario
In the Ontario province, the following breeds are prohibited from entering or transiting:
Pit Bull Terrier
American Pit Bull Terrier
American Staffordshire Terrier
Staffordshire Bull Terrier
Toronto also has a ban on these breeds; however, they can transit through the city only after the pet travel agent has provided advance notice to the city officials.
Bring your pet to Canada, contact ASIAPATA
Bringing pets abroad is challenging because the consequences of not following pet import rules can be very worrying. Government officials are known to return pets to the country of origin or impose prolonged quarantine on those pets at your expense. An experienced pet travel agency can help avoid such pitfalls and ensure your pet arrives in their new home safely and unharmed.
If you are traveling to Canada with your pet dog or cat, contact the team at ASIAPATA for more information on how to handle international travel pet quarantine and free travel quotes for pets.
Thank you for your reading
Read more articles below :