Welcome to ASIAPATA
Established many years ago, ASIAPATA is now the most developed pet transport company in the industry
We are the preferred supplier of many businesses and individuals in the international transportation of pets
Experienced staff, knowledgeable about immigration procedures and documents for pets going around the world
With a network of international offices and agents, we assure that pets are safely and humanely transported door-to-door anywhere in the world.
All you need to know about international pet transport to 

Canada
Canada is a pet-loving country and dogs and cats are welcome here. Canadian cities are incredibly pet friendly, with several exciting pet-friendly activities, restaurants and public parks. The great outdoors in Canada has numerous stunning dog-friendly trails that you can enjoy with your pup. Cats and dogs alike are common pets in Canada, and dogs are welcome in most public places.
Many countries around the world have a blanket ban on the import of several dog breeds that are deemed dangerous or aggressive . This ban is in place to protect the populace from inadvertent dog attacks. If you are planning to Canada with your dog, it is important to know if your pet is on the list of banned breeds before making pet travel plans…. Canada does not have a blanket ban on any aggressive dog breeds. However, some provinces in Canada prohibit certain dangerous dog breeds. If you are planning to relocate to Canada with your pet, the first step is to find out if your pet is on the banned list in the province you are travelling to.
Some general instructions on the required procedures to be able to transport cats and dogs to Canada
Microchip: Canada does not require your pet to be identified with an electronic chip unless the importation is commercial. However, an ISO 11784 standard chip may be required if you plan to travel to countries other than Canada. Therefore, consider attaching microchips to your pets, to avoid losing them in foreign countries.
Rabies Vaccination Certificate: All pets must have an original Certificate of Rabies, written in English or French, issued and signed by a veterinarian recognized by the USDA. Identify the pet (breed, color, weight), which has been vaccinated against rabies, indicate the date of vaccination, indicate the trade name and serial number of the licensed vaccine, and specify the duration of the exemption. pandemic.
Veterinary Certificate Of Health: The pet's health certificate. This is the procedure that all airlines require. This procedure must be in English or French and completed by a licensed veterinarian. It is necessary to identify the animal, vaccination date, manufacturer and expiration date of rabies vaccine. Canada accepts a 3-year rabies vaccination.
Import Permit: This will be required when unaccompanied by a puppy entering Canada
If your pet is not a dog, cat or ferret, and especially if it is a tortoise or parrot, you should obtain verification that it is not protected under the Convention on International Trade in Endangered Species of Animals and Species. endangered wild plants (CITES). More than 180 countries participate and enforce CITES regulations, you will need to apply for an additional permit if your pet falls into these categories.
USDA APHIS Health Certificate (Form 7001): This certificate shows that your pet is healthy and fit to fly and it must be issued within 10 days of flight.
Customs documentation: Brokerage transportation is required for all livestock arriving in Canada as unaccompanied goods.
The process of transporting pets, dogs and cats to Canada when customers use services at to ASIAPATA includes:
Call, contact the customer to advise on the breed of the pet to be transported, the size of the cage, the shipping fee as well as the accompanying procedures (free consultation).
Pet lap size test: Customers can bring their pet to our office or we will bring the cage to the customer's house to measure your pet.
After determining the exact size of the cage, ASIAPATA will draft and sign a pet transportation contract with the customer.
During the contract signing process, customers need to deposit 50%-80% of the contract value for us to carry out the procedures for you. At this point, customers can rest assured, our company will complete the remaining procedures
Procedures to complete the procedures as well as book flights need 2-3 working months from the date of signing the contract
Finally, you only need to deliver your pet to ASIAPATA 1-2 days before the flight date.
Some other notes when transporting pets to Canada
Prepare appropriate food and put it in the pet's cage. The food must be the food that the animals are used to to avoid their abstention
Get in the habit of sleeping in a plastic cage for your pet before flying. Make sure they don't lose sleep causing loss of strength
Prepare the air transport cage. Due to the special nature of transportation, cages when transported by plane also have their own standards. According to airline regulations, the cage must be wide enough for the pet to turn freely and the head must not touch the roof when the baby is in a squatting state with his head raised. Airplane cages must be aviation cages, plastic cages that are strong enough and safe for pets during the flight
Before you fly, avoid feeding your pet. This ensures that they do not vomit or vomit when the plane takes off.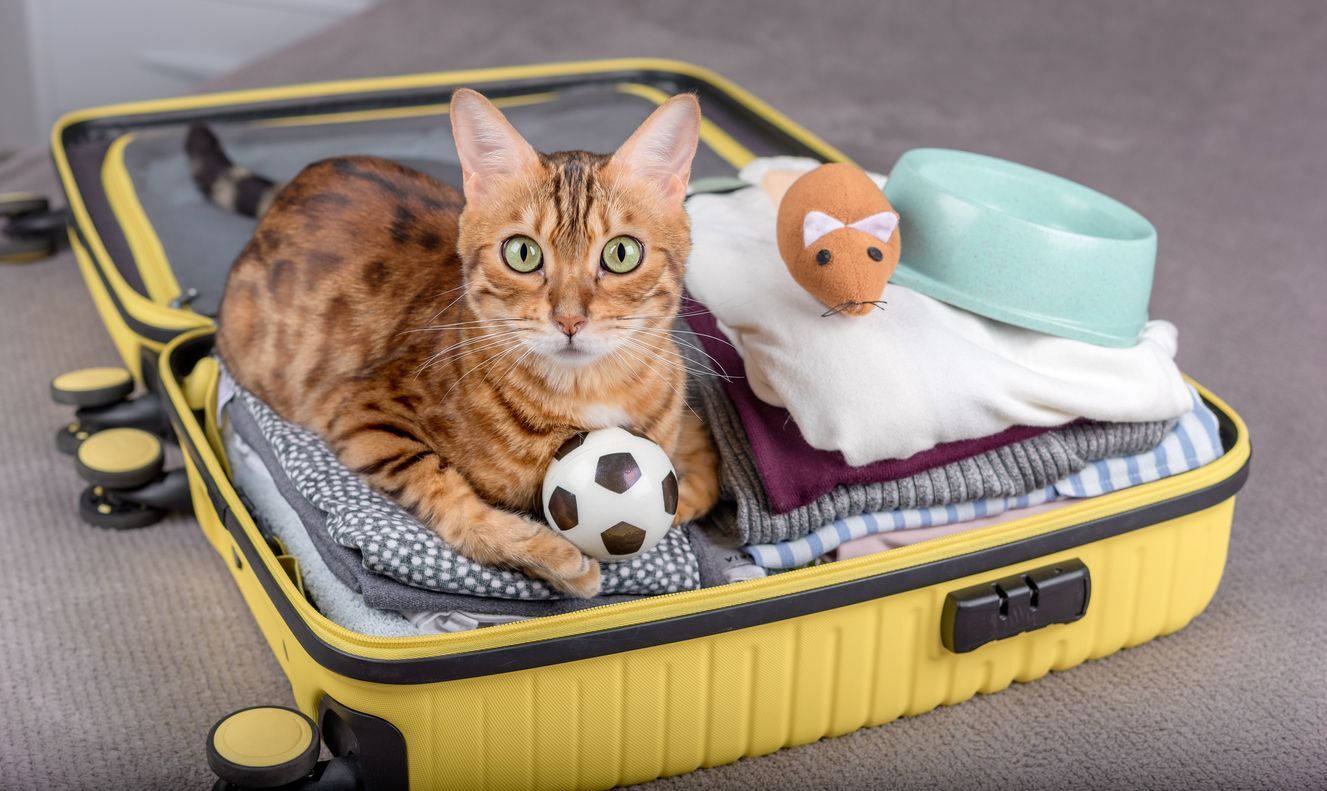 ASIAPATA specializes in transporting pets to all cities in Canada
International Pet Transport From Ho Chi Minh to Toronto (SGN – YYZ)
International Pet Transport From Ho Chi Minh to Ottawa (SGN – CYOW)
International Pet Transport From Ho Chi Minh to Montreal (SGN – YUL)
International Pet Transport From Ho Chi Minh to Vancouver (SGN – YVR)
International Pet Transport From Ho Chi Minh to Calgary (SGN – YYC)
International Pet Transport From Ho Chi Minh to Saskatchewan (SGN – ICAO)
International Pet Transport From Hanoi to Toronto (HAN – YYZ)
International Pet Transport From Hanoi to Ottawa (HAN – CYOW)
International Pet Transport From Hanoi to Montreal (HAN – YUL)
International Pet Transport From Hanoi to Vancouver (HAN – YVR)
International Pet Transport From Hanoi to Calgary (HAN – YYC)
International Pet Transport From Hanoi to Saskatchewan (HAN – ICAO)
Please contact us immediately so that your pet can experience the best service
Read more article about us at :