International Pet Transport to Hiroshima
Are you looking for international pet transportation from Vietnam to Hiroshima?
Don't know how to transport pets?
Don't know what documents are required for international shipping?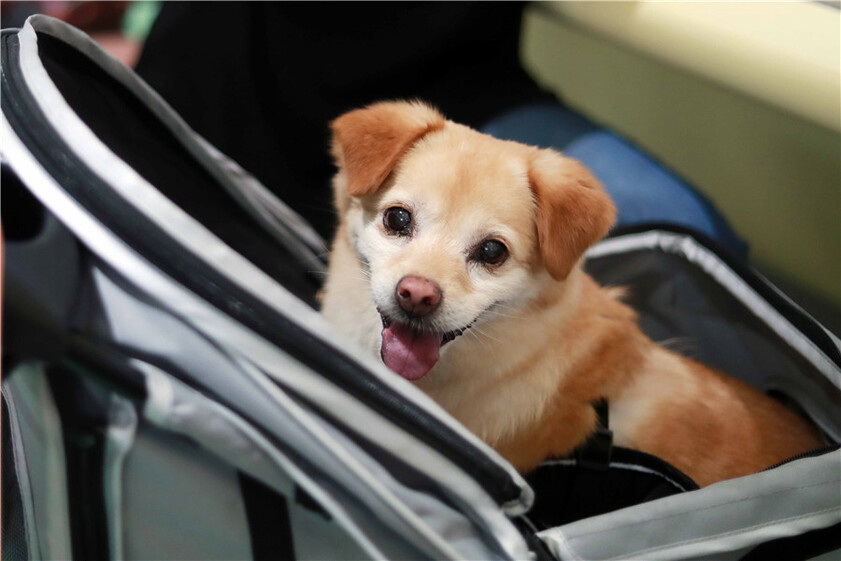 Some requirements for pet carrier :
So as to ensure the safety and comfort of pets when transporting , the carrier has to meet some requirements :
Appropriate size

: The carrier cage must have enough space for the pet to rotate normally when standing, for the pet to stand and sit upright, and to lie in a natural position.

Open to the outside

: The transport cage must be adequately ventilated on at least three sides, of which the majority of ventilation is from the upper part of the transport cage.

It must have a tray for food and water :

Can be fixed inside the transport cage or removable to add food and water from outside the transport cage.

Properly fixed :

in order to prevent pets from escaping.
The process of transporting pets at Asiapata
Step 1: CONTACT AND GET CONSULTATION
Customers can call the hotline number of Indochina Post or leave a phone number, the staff will contact and advise the service.
Provide information about pets: pet breed, quantity, weight, , place of departure, destination and some necessary documents (if any).
Provide pet transport requirements: pet food, cage,…
Step 2: GET A PRICE
After receiving basic information about the shipment. Asiapata staff will report the detailed freight rates.
After agreeing on the price, the customer provides the correct information of the sender and consignee.
International Pet Transport from Ha Noi to Japan
Step 3: Reconfirm the information and pay the freight
Customers and Asiapata staff re-determine the pickup address and delivery address.

Shipping method and shipping service package.

Delivery charges.

After reconfirming the information, the customer pays the shipping fee.

Asiapata picks up and delivers the baby.
Japan international airports:
Kansai International Airport

Narita International Airport

Chūbu Centrair International Airport

Tokyo International Airport

Osaka International Airport

Akita Airport

Akita Airport

Chitose Airport

Fukuoka Airport

Hakodate Airport

Yamagata Airport

Kitakyūshū Airport

Takamatsu Airport

Kushiro Airport

Kumamoto Airport

Matsuyama Airport

Hiroshima Airport

Miyazaki Airport

Kagoshima Airport

Oita Airport

Naha Airport

Kōchi Airport

Sendai Airport

Tokachi-Obihiro Airport

Yamaguchi Ube Airport

Wakkanai Airport

Yao Airport

Hachijojima Airport

Hanamaki Airport

Odate-Nonshiro Airport

Matsumoto Airport

Memanbetsu Airport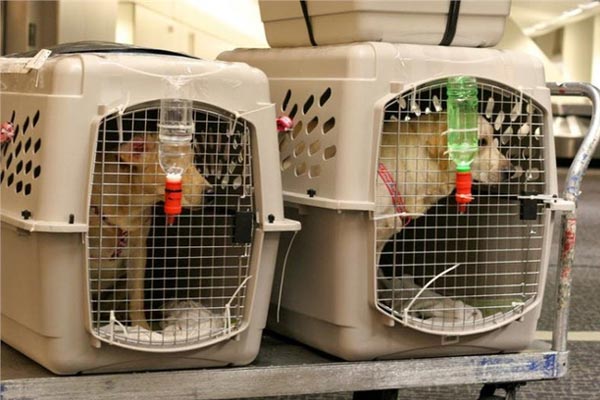 ASIAPATA's reputable and quality pet transfer service 
For many years, we have been specialized in exporting and importing pets to and from Southeast Asia and all over the world, specializing in Indonesia, Malaysia, Thailand, Philippines,…
Our network covers over 135 countries worldwide. Our specialist team has the expertise and ability to manage and arrange your pets travel wherever the destination, combined with our own staff located in Jakarta, Kuala Lumpur, Bangkok,…
We are the preferred supplier of many businesses and individuals in the international transport of pets, we will surely satisfy you.
Read more at :