Top pet-friendly airlines for international pet transport
When you travel with your pet cat or dog to an international destination, there are several things to do for a smooth and stress-free pet travel experience. After figuring out the pet import process for the country you are flying to, and making sure all the health checks and documentation are done, the next crucial step is to book your pet on a pet-friendly airline.
If you are planning to travel with your pet, here's what you should know about the best pet-friendly airlines in the world.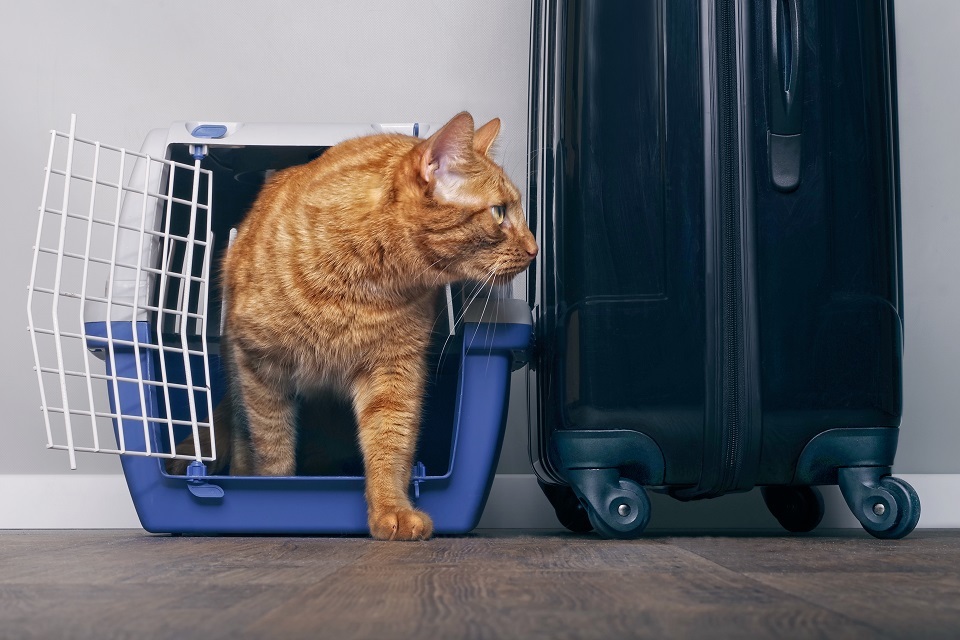 Why is it important to book my pet on a pet-friendly airline?
Most airlines have several regulations in place that make your pet's journey safe and secure. Though some policies such as heat embargoes, crate specifications and breed restrictions can be inconvenient for a pet parent, these rules are designed with the safety of your pet in mind. A pet-friendly airline will make sure your pet is stowed safely in the specially-designated space in the cargo hold. The airline will ensure your pet boards last and disembarks first from the plane, which is important because your pet must not spend too much time on the tarmac where the temperatures can be extreme.
Most pet-friendly airlines will allow pets to board only if the pet crate is IATA-compliant. The crate must be large enough for your pet to be able to stand up, lie down and turn around comfortably. Airlines have rules about the size of the crate, and will not allow your pet to board if the crate is too small or not well-ventilated.
A pet-friendly airline will have processes in place to ensure your pet is always a priority. The employees are trained to handle animals and have the safety and welfare of your pet at heart. Booking your furry friend on a pet-friendly airline with zero-harm policies is one of the most important factors to consider during international pet transport. It will go a long way in ensuring your pet has a stress-free pet travel experience.
Here are some of the best pet-friendly airlines in the world: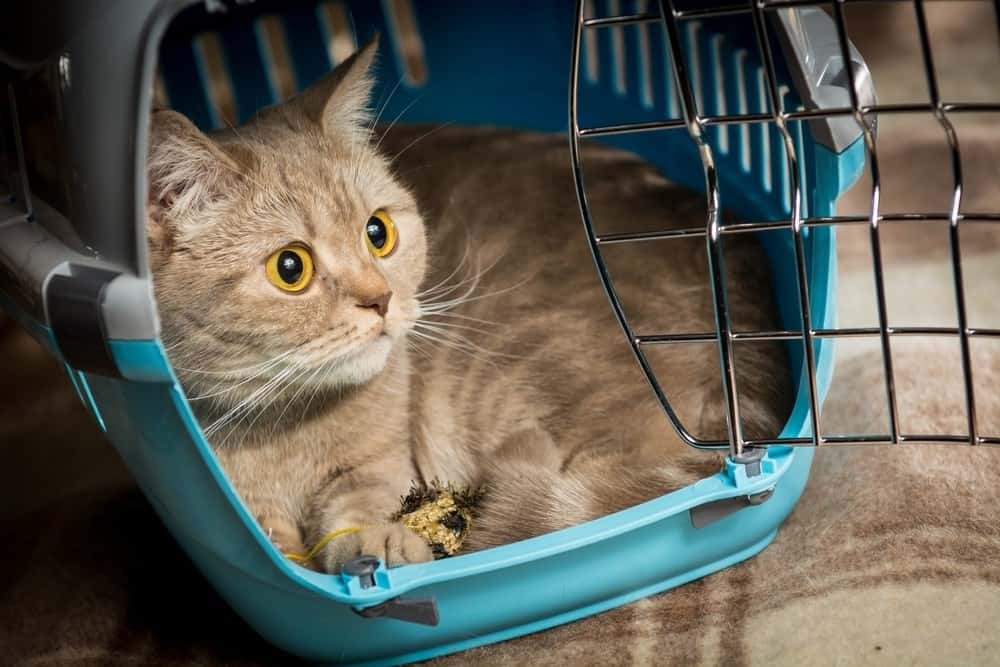 Emirates Airlines 
Emirates Airlines flies pet dogs, cats, pet birds and falcons under the Emirates SkyCargo programme. Pets cannot fly in the cabin unless it is a service animal or a falcon flying between Dubai and Pakistan. Pets fly in the specially-designed cargo hold and are offered the best care and services. Emirates Airlines has special facilities in Dubai for your pets during transit with dedicated staff to make sure your pet is safe and well-cared for.
The cargo hold where your pet will fly is temperature-controlled and well-ventilated for a pleasant and stress-free travel experience. Emirates SkyCargo does not have a limit on the number of pets that can fly at a time.
Air Canada
Air Canada Cargo focusses on the comfort and safety of travelling pets. The airline has specially-trained staff to care for the pets and designated holding facilities for your pet's comfort. The airline has transport vehicles dedicated to travelling pets and designated agents to help with the bookings. However, due to the COVID-19 pandemic, Air Canada has temporarily stopped accepting shipments of cats and dogs.
Virgin Australia
Virgin Australia flies pets in the cargo hold of the aircraft; only service animals are allowed to travel in the cabin. The cargo hold is well-ventilated and is safe and comfortable for your pet. The temperature is maintained similar to the temperature in the passenger cabin of the aircraft.
Pets can travel to most domestic destinations in Australia on this airline. Virgin Australia has policies in place to ensure your pet flies in an appropriate sized crate. Pets flying in crates that are too small and not ventilated enough will not be allowed to board.
Virgin Australia flies only pet cats and dogs; other animals can fly on Virgin Australia Air Cargo. Only two pets per person are allowed in a flight. Virgin Australia has placed a temporary ban on flying snub-nosed breeds until further notice for safety reasons.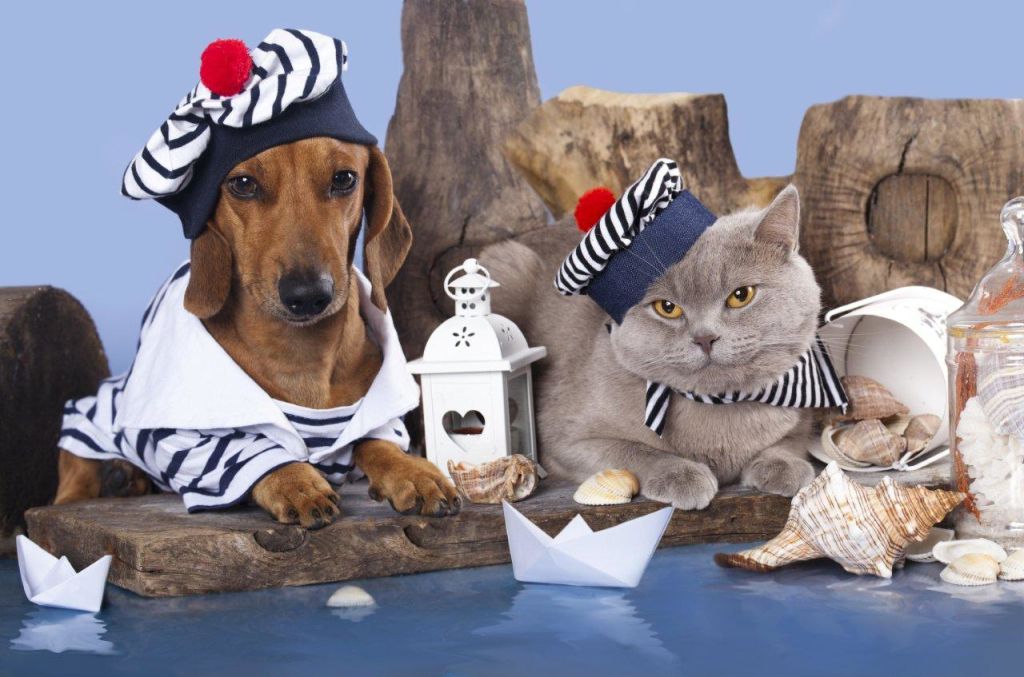 British Airways
British Airways is one of the most pet-friendly airlines in the world; they have well-defined regulations in place to ensure the safety and comfort of your pet. The airline flies pets only in the cargo hold, and every pet must be accompanied by a health certificate issued by a vet. The safe and secure temperature-controlled cargo hold is unlit so pets are not overstimulated and can settle down quickly.
Pets must fly in IATA-approved crates only. Snub-nosed dogs and cats travelling on British Airways need a travel crate that is 10% larger than the minimum size to ensure proper ventilation. British Airways has temperature embargoes in place during winters when the weather is extreme.
Qantas
Australia's national carrier Qantas is excellent for pet travel. Qantas transports pets to several countries around the world. Pets can fly in the cargo hold, which is temperature-controlled and dimly-lit to encourage your pets to sleep during the flight. Qantas has temperature embargoes in place to make sure your pets are safe if they are travelling during extreme weather conditions. Brachycephalic breeds can fly on Qantas flights as long as they are healthy and meet all health conditions. These breeds must be booked through pet travel specialists.
There is no limit on the number of pets you can transport internationally on Qantas. On domestic journeys, ticketed customers can transport two pet crates per person.
Qantas makes sure your pet is looked after well during the flight and in transit. Your pet is continuously supervised in the holding area, and their water is topped up as required. If your pet's flight is delayed, Qantas will assign your pet to an experienced animal care company where your pet can relax and have a comfort stop before resuming their journey.
Due to the coronavirus pandemic, Qantas has significantly reduced the number of domestic and international flights, and your pet might have to wait longer to secure a booking.
Qatar Airways
Qatar Airways flies pet cats and dogs in the cargo hold of the aircraft and as checked baggage over its extensive flight network spanning Europe, Middle East, Africa, the United States and the Far East.
Pet falcons are allowed in the cabin; a maximum of six falcons are permitted in the aircraft. Qatar Airways cares for the safety of your pets and do not accept cats and dogs that are younger than 12 weeks old on their flights.
If your pet is transiting through Doha, they are allowed out of the crate in a safe environment for a comfort stop. The travel crates will be cleaned before your pets resume their journey. Qatar Airways has breed restrictions and do not accept some cat and dog breeds such as Pugs, Boston Terriers, exotic cats, Shar Pei, Pekingese, etc. that are susceptible to extreme temperatures.
Qatar Airways is accepting pets on board during the coronavirus pandemic, though at a significantly reduced capacity.
Air New Zealand
Air New Zealand accepts pet dogs and cats on both international and domestic flights. The airline has one of the best standards of safety in the world, and your pet is assured of a safe and comfortable journey on Air New Zealand. The airline continually reviews their safety standards to ensure all pets receive the highest level of care and comfort.
If your pet is flying an international route, they will travel as cargo and not checked baggage. Pets must be booked with an airline-approved pet transporter or an IATA agent. If your pet is flying on a domestic route, they can travel as checked baggage.
Air New Zealand is committed to following all the guidelines laid down by IATA for the transport of live animals. Only pets travelling in IATA-compliant travel crates are accepted on Air New Zealand flights.
Please contact us immediately so that your pet can experience the best service
Read more article about us at :
International Pet Transport From VietNam To Italy
Gửi thực phẩm khô cho du học sinh Châu Âu