Pet quarantine rules in Singapore
Singapore has strict pet import regulations to safeguard the local fauna from rabies and other exotic diseases. If you are looking to move to Singapore with your pets, understanding quarantine regulations in Singapore will go a long way in helping you plan your travel. The number of days your pet spends in quarantine changes based on the country you are flying from.
Singapore has one animal quarantine facility operated by the Agri-food and Veterinary Authority of Singapore (AVA), the Sembawang Animal Quarantine Station. All animals that need to spend time in quarantine are brought to this facility as soon as they enter the country.
How long will my pet stay in quarantine in Singapore?
The length of the quarantine depends on the country you are travelling from. Singapore recognises four country categories based on the rabies risk.
Category A – Countries free from rabies: Australia, New Zealand, Ireland, United Kingdom
Category B – Countries with negligible risk of rabies: Cayman Islands, Denmark, Hong Kong, Iceland, Japan, Jersey, Liechtenstein, Luxembourg, Norway, Portugal, Sweden, Switzerland, USA (Guam & Hawaii only)
Category C – Countries with low incidence of rabies: Austria, Belgium, Canada, Chinese Taipei, Cyprus, Estonia, Finland, France, Germany, Italy, Latvia, Netherlands, Slovakia, Spain, USA (except Guam & Hawaii)
Category D – Countries with undetermined risk of rabies: All other countries
There is no mandatory quarantine for your pet if he or she is travelling from a country in category A or B, as long as your pet meets all the veterinary conditions. Dogs and cats flying from countries in Category C will spend a minimum of 10 days or a maximum of 30 days in quarantine depending on the country your pet is moving from. Pets flying in from a Category D country will need to spend at least 30 days in quarantine.
Quarantine procedure
Quarantine space in the Sembawang Animal Quarantine Station (SAQS) has to be booked at least three months before your pet arrives in Singapore. To reserve space, you will need the following documents:
Microchip number
Rabies vaccination records
Rabies antibody test results
Quarantine space can be booked online on the AVA website by filling the form, attaching the necessary documents, and paying the non-refundable deposit equal to 10 days' quarantine fees. SAQS will confirm your booking about 30 days before the date of arrival of your pet.
If you are unsure about your pet's travel date, you can log back in and change the reservation details, but some amendments will incur an amendment fee of SGD 65. You can cancel the reservation; the deposit will not be refunded in such a situation.
After your pet lands in Singapore, your cat or dog will be transferred to Sembawang by the AVA staff after the initial inspection. Only one transfer takes place in a day, and if your pet misses the transfer, he or she will spend the night in the airport quarantine station. After the quarantine period is over, you can collect your pet between 10 am and 12 pm from the quarantine facility.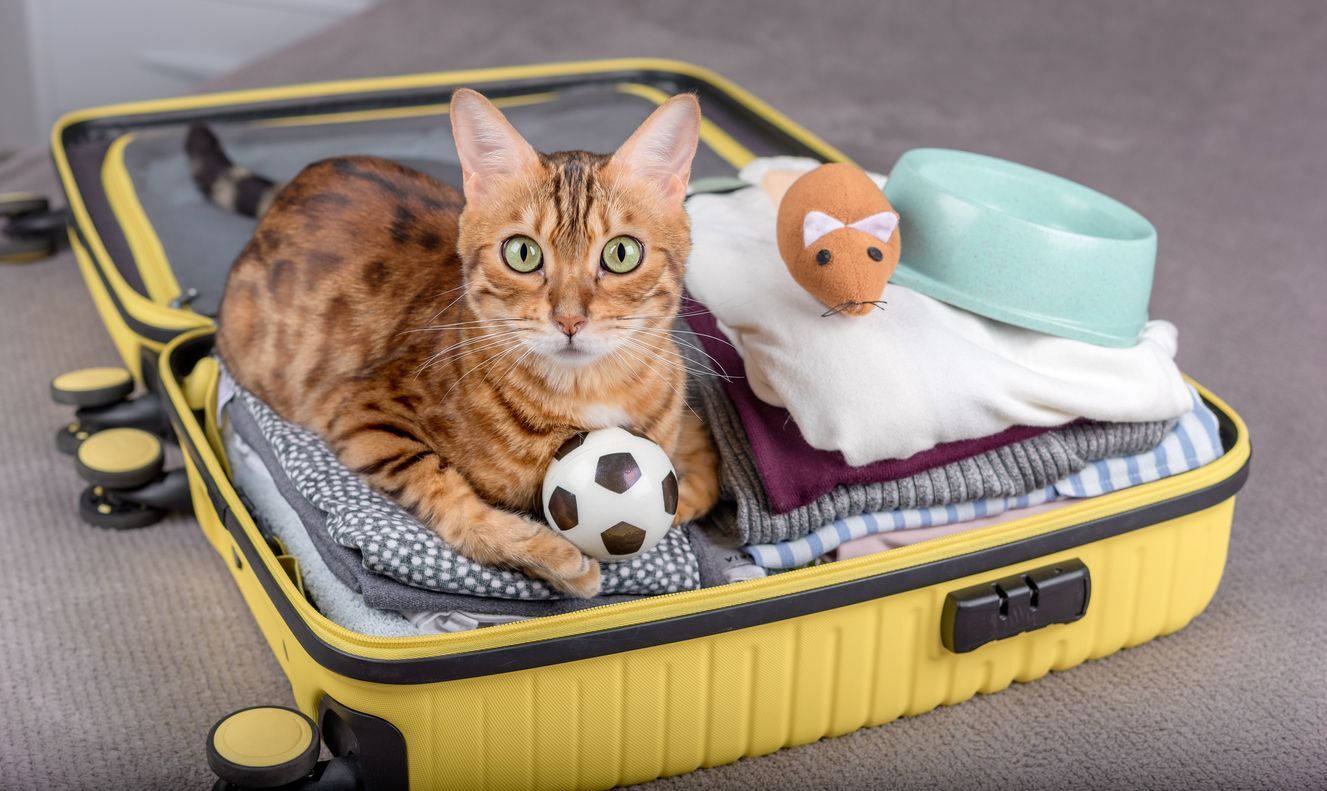 Sembawang Animal Quarantine Station
The Sembawang Animal Quarantine Station is one of the best quarantine facilities in the world, with the finest amenities for your beloved pets. You can choose between air-conditioned and fan-fitted rooms for your pet. The dog kennels are spacious comprising an indoor room and an outdoor run. There is a spacious cattery for the cats. SAQS has grooming rooms and exercise fields for your pets. The centre is run by professionally trained staff to ensure your pet receives adequate care and attention.
At SAQS, your pet will receive daily checks by the on-site veterinary staff. All pets will be fed high-quality commercial pet food. If your pet has a particular dietary preference, you can bring the special food to SAQS and the staff will feed your pet according to your instructions.
SAQS has grooming rooms where you can clean and groom your pet. The grooming rooms are free to use, but remember to call ahead and make a reservation. You will need to take your own grooming equipment to bathe your pet.
The quarantine centre in Singapore has exercise fields for your pet dogs. Pet owners are allocated 15 minutes in the exercise field to walk and exercise your dog. The exercise fields are also free to use, but you will need to book ahead.
SAQS is closed on Sundays and public holidays. Visiting hours on weekdays are between 4 pm and 6 pm and between 2 pm and 6 pm on Saturdays.
Please contact us immediately so that your pet can experience the best service
Read more articles at :